First and ONLY Michigan Master Builder specializing in Modular Construction
Oasis Homes has been leading Michigan in Modular Homes sales and helping our customers realize their dream by placing quality built modular homes on private property throughout Michigan. To better serve our customers, we offer many custom designed floor plans and architecturally designed homes. Customers investigating the benefits of modular homes for the first time may become confused by several terms that are often viewed as interchangeable, though in reality they refer to different types of housing or construction. The terms modular, pre-fab, and manufactured or mobile homes are listed to help you understand the difference.
What is a Modular Home?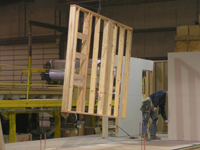 Modular Homes are built in a factory in accordance with the same Michigan building codes, delivered in sections and assembled on-site to your property. These sections are delivered and placed on a permanent foundation. The quality of the building materials are generally better because they are not subjected to the usual weather conditions of an "on-site" construction. In the State of Michigan, these homes are also referred to as BOCA code homes. BOCA is an abbreviation for Building Officials and Code Administrators, it is this organization that developed the National Building Code and the code to which modular homes and stick-built homes are constructed. The State of Michigan requires modular homes to pass the same inspections as stick-built homes, except the inspections are performed at the manufacturing facility. Modular homes in comparison to manufactured homes have higher standards, materials and quality of workmanship. For appraisals and re-sale value, modular homes are treated as site-built homes.
What is a Pre-Fab Home?
The term Pre-Fab home is short for prefabricated home and essentially a catch all description for home components built off-site with extensive assembly on-site. The term is used to refer to a combination of panelized and modular building systems, and essentially can mean either one. The term "prefab" is also used in relation to the style of a house, rather than to a particular method of house construction. The only way to know for sure what the seller is offering is to ask specifically for the type of construction they are building. A house that is truly a pre-fab home has its components, such as floor, walls, and roof pre-built in a factory environment, and then assembled entirely at the customer's site.
What is a Manufactured Home?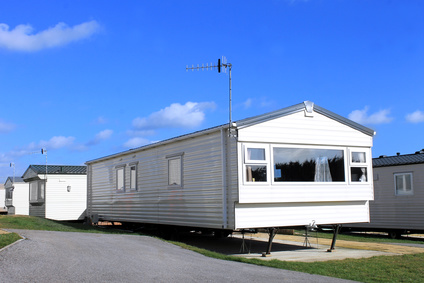 Manufactured homes were known as "mobile homes" prior to 1976 and are constructed to comply with the National Manufactured Home Construction and Safety Standards or HUD code, a uniform building standard administered by the U.S. Department of Housing and Urban Development. The HUD code, under federal law, preempts all local building codes for these single-family dwellings making it much easier to obtain permits. These types of homes are most common in "park communities". The financing is not the same as a traditional home mortgage but similar to an auto loan.
Modular vs. Manufactured
The most common misconception of modular housing is that modular and manufactured homes are the same. The only similarities between the two homes is they both are built in a factory setting. Manufactured houses are built to preemptive federal codes, which are governed by the U.S. Department of Housing and Urban Development (HUD). HUD code allows for homes to be built using a steel chassis and liberal building practices. Manufactured homes are typically found in park communities and are often referred to as "single or double wides". Modular homes are always built in compliance with the Michigan version of the International Residential Code (IRC) guidelines which are more demanding than the HUD code. Modular homes are better quality homes and are more expensive due to materials and process than manufactured homes. Modular homes are built using conventional building materials, the same used for stick-built homes.
Modular vs. Site Built (Stick)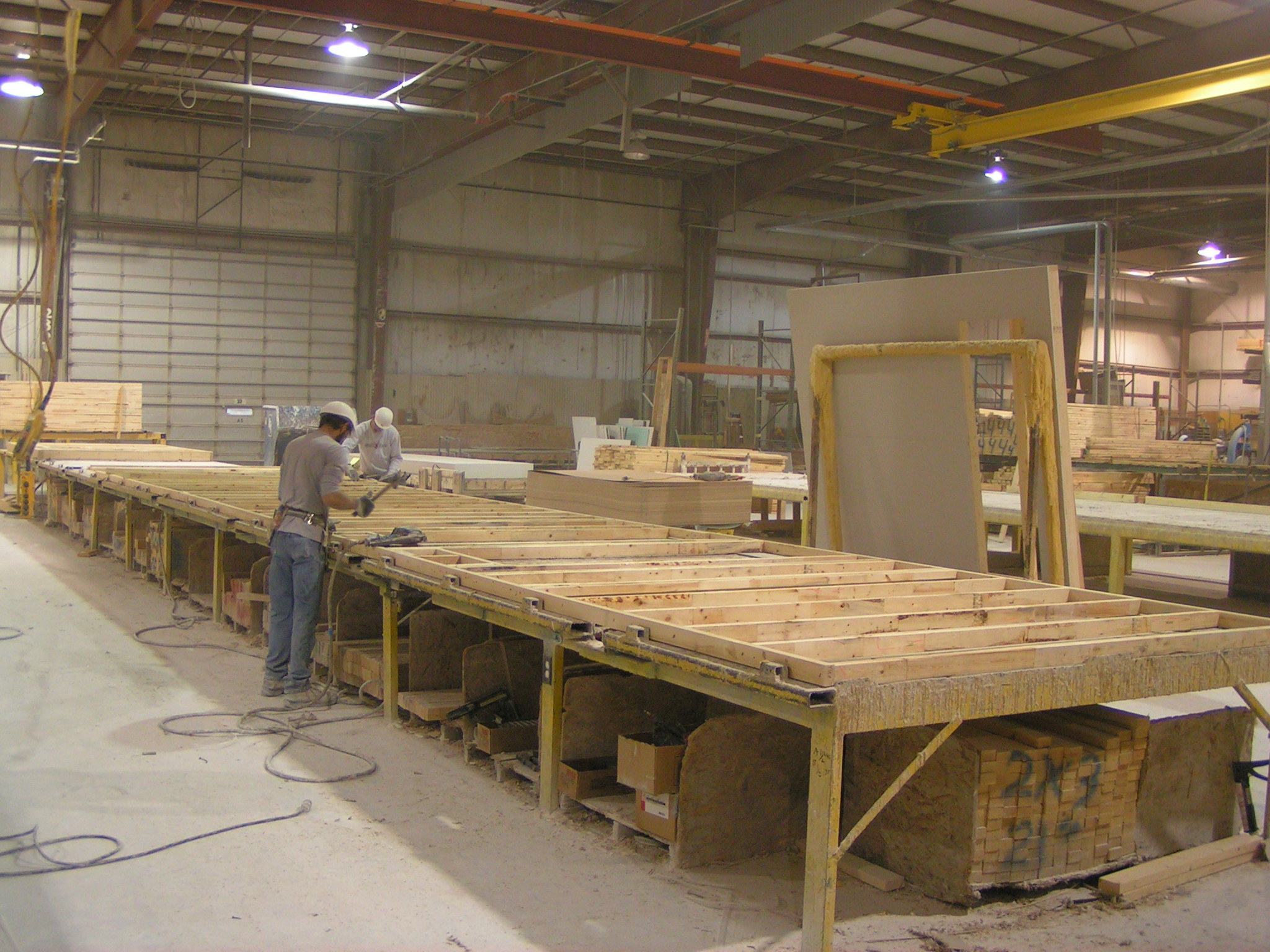 Modular homes are held to a higher standard than on-site stick built construction. The modular construction process utilizes proven processes and methods to build a quality home that is built to last. The building processes are most effectively constructed in a factory environment.
One of the major building difference is that the modular home walls and floors are fastened together with nails and a heavy duty construction adhesive to provide a stronger bond than just nails alone. On-site stick-built homes are usually only nailed together. The modular home floor construction is built with a double perimeter band rather than a single band used by stick builders. This added band makes the floor exceptionally strong and rigid. An integrated center beam is used in the floor system which allows for taller finished ceilings in basements. Stick built homes have a steel beam which drops below the floor joists and can decreases the basement finished ceiling height. Since the modular homes are built with perfectly square jigs, the floors are also perfectly square and the walls join properly. In two-story modular homes the structure is strengthened by installing both floor and ceiling joists to make it independently as strong as the first floor. This method of construction for a two-story modular home also reduces noise between floors. A stick built home has only one set of floor joists between the first and second floors that increases noise transfer.
Below is an excerpt from a Fema report regarding the structural integrity of modular homes after Hurricane Andrew.
Fema report – Modular Homes Stronger than Site Built, Building Systems magazine March 2003
"Building Performance: Hurricane Andrew in Florida" assessment teams from FEMA concluded that modular homes withstood the 131-135 mph winds of the category 4 storm in August 1992 far better than site-built housing.
Overall, relatively minimal structural damage was noted in modular housing developments. The module-to-module combination of units appears to have provided an inherently rigid system that performed much better than conventional presidential framing. This was evident in both the transverse and longitudinal directions of the modular buildings."
Modular vs. Modular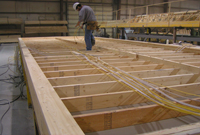 Just because a home is a modular home does not mean all modular homes are built the same. There are many types of quality levels in modular homes just as there are in traditional built homes. There are production entry level modular built homes as well as detailed upscale modular built homes. Both are very different in the process of how they are built. There are large differences in the structural materials, structural integrity, quality of construction, interior and exterior products, level of flexibility, fit and finish tolerances, durability, and warranties. Modular homes vary in the same way, from the basic entry level homes to the exceptional homes.
---