Oasis Homes is the first and ONLY Michigan master builder specializing in Modular Construction. We are Michigan's most experienced Modular Home Dealer and pride ourselves on complete customer satisfaction. Please browse the many available floor plans that we offer. We can customize almost every aspect of your new modular home, from the window and door styles, to the color of the shingles and siding to suit your specific style.
Modular construction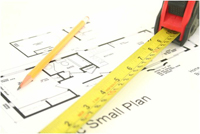 Oasis modular homes are system built engineering modules that are built on floor trusses, unlike manufactured or mobile homes that have built-in axles or metal frames. Our modular homes are built at an off-site location in modules under strict quality controls. Each home is built to comply with the Michigan International Residential Code (MIRC). Oasis Homes meet all building codes set forth by the State of Michigan.
After the modules are built, they are covered in weather-tight material and shipped by several trucks to your property. When the modules are delivered, they are placed on a foundation by a set crew. The home project is finished by rough and finish crews that complete any additional on-site construction projects and final finishes. Modular home construction has many benefits in the design and building process.
Design Flexibility
All of our homes can be customized to fit your personal style and needs. We are a distinct Michigan modular home builder that specializes in customizing floor plans for our clients. After you decide on a home design, any changes to the original plan are then reviewed. The customized changes are made and submitted for final engineering approval. The revised drawings are reviewed a second time for approval by you, the homeowner, for approval before the completion of the final plans.
The final plans reflect all the changes and will be used for the construction of the home. This design process may seem lengthy and unnecessary, but it is critial to eliminate problems that plague stick-built homes when changes are made to a generic floor plan.
Modular Framework
The framework of a modular home is designed using computer software. Floor and roof trusses are designed, structural loads are calculated, and a framing plan are created with specialized software. There is an average of 20 to 25 percent additional framing on a modular home compared to a conventionally stick-built home that is necessary for handling of the modules. The additional lumber provides superior structural integrity, longevity, and guarantees a safe trip to the destination site. Electrical load calculations, energy efficiency and heat calculations are specifically designed and prepared for each home. Each construction phase of the home is inspected for quality before before the home moves forward in production. All homes are insulated to meet or exceed local building codes. The home must pass a final inspection before the home is shipped.
Modular Energy Efficiency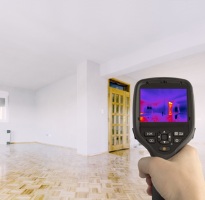 All modular homes provide higher energy efficiency due to the construction techniques which reduce or prevent air leakage. Uncontrolled air leakage can have a significant impact on energy used to heat and cool a typical stick-built home. Failing to reduce air leaks will result in higher energy bills. With a modular home, the leakage is greatly reduced because of the many techniques employed during construction. Extra care is given to caulking around exterior sheathing seams and window flanges. Spray form insulation is applied around electrical fixtures to help eliminate cold air during winter months and hot air during summer months. Additional steps include sealing any penetrations to the building itself, such as insulating behind electrical outlets, switches, on exterior walls and around plumbing at any wall openings. These additional steps reduce the air infiltration, which reduces heating and cooling costs, resulting in a more energy efficient home.
Inspections
Quality control is a priority in the modular home business. Once construction of your home begins, it is inspected rigorously by the quality assurance inspector at the factory. Every step of the construction process is inspected with an extensive checklist of performance standards that monitor the work for code compliance and craftsmanship. Specially trained inspectors from a state approved independent agency also inspect the home before leaving the factory.
The final factory inspection verifies the build sheet and quality. It provides an additional layer of inspection before it is transported to your building site to be installed on the foundation.
Finishes
As each home is unique, so are the finishes. Each home is prepared with a "build sheet" for both exterior and interior finishes which accompanies the home throughout the process. The build sheet will specify the type and color of finishes ordered for the home. It will include such items as floor coverings, cabinets, lighting and plumbing fixtures, trim, interior and exterior doors, windows, siding, and any specialty items ordered.
Name brand products such as Kohler bath and shower fixtures, Merillat cabinetry, Masonite doors, Certainteed roof shingles and Pella windows are all used and installed by experienced craftsman based on the home collection selected. Each component is inspected for quality assurance.
Modular Warranty
Better warranties are an added attraction to our modular homes. Not only do you receive a traditional builder's one year warranty for workmanship and materials and a 10-year warranty on the furnace and water heater, you also receive a 10-year warranty against structural defects to the modular home. These warranties can also be transferred if you decide to sell your home, which will add to the resale value. Click to view Oasis Modular Home Warranty
---
Quality
Each home is built in an environmentally controlled factory to facilitate strict tolerances and eliminate weather damage. The main components are assembled with jigs to ensure precision. Craftsmen provide better work quality because they are shielded from outside elements.
Value
Modular homes deliver exceptional value that includes design flexibility, energy efficiency, built-in quality, long term structural integrity, faster completion times, exceptional warranties, name brand materials and quality workmanship.
Service
Our modular homes are delivered with the comfort of knowing that a full time service staff is available to answer any questions and resolve any issues you may have with your new home. The manufacturer of your home will stand behind the structural integrity and workmanship of your home.
---